Does your child like writing? If the answer is a NO, then it is not a matter of concern. Parents are always keen to help their children in a number of ways. Whether it is the art of socializing with other children or saying their first word, the child is going to need your encouragement at different junctures of life.
The question is – How to motivate a child to write?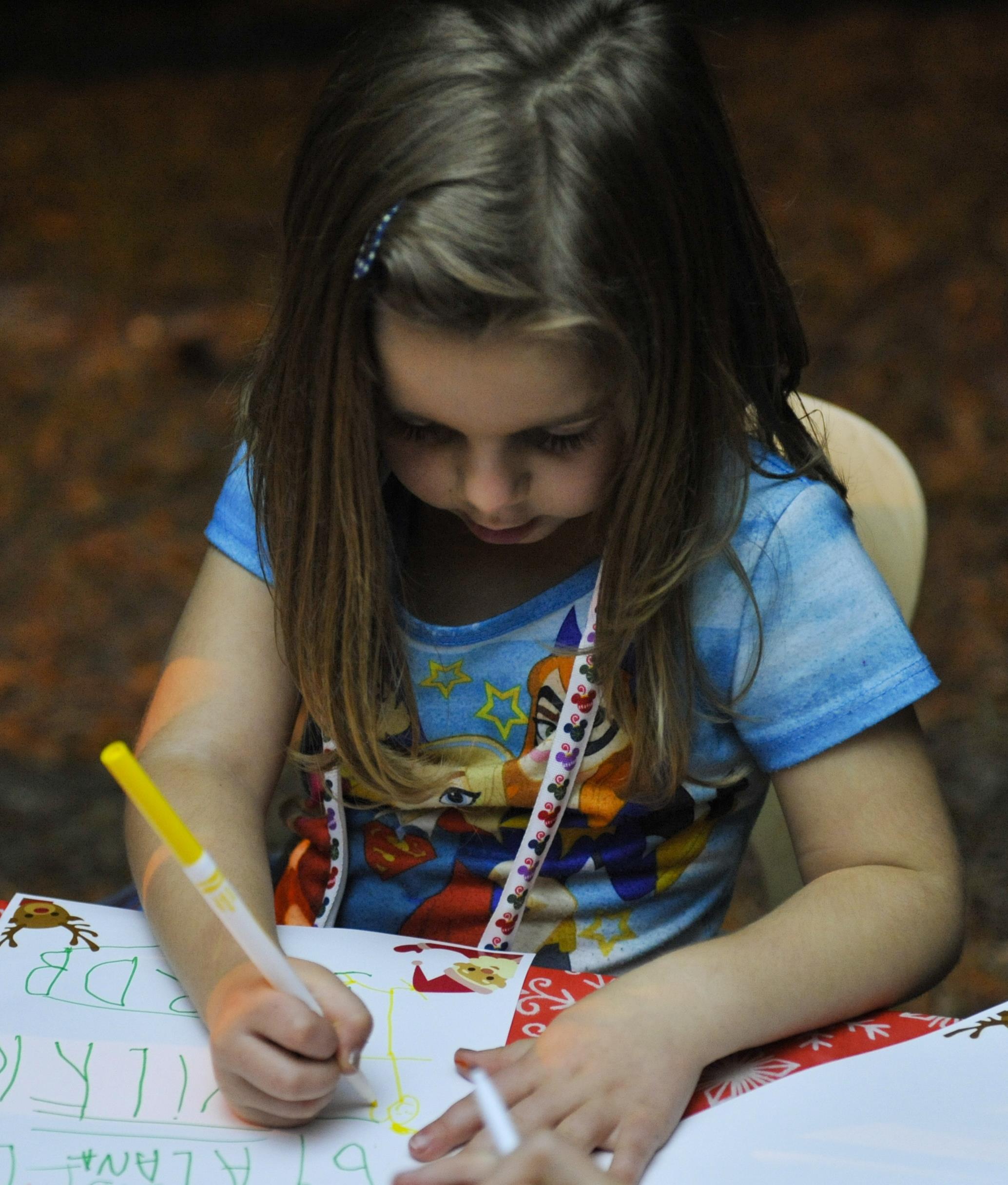 Here is an elaborate post that will help you to motivate the child to start writing. Before you read the full post, it is important to understand that every child is different. Some may love to scribble with different-colored crayons and some may not be interested in writing. You have the power to encourage them and teach them the beauty of writing and painting.
Note – In a classroom situation, the child may find writing to be a strenuous activity. It is too fast and uninteresting for them. You need to go at a slow pace and make them fall in love with the activity. How does reading become interesting for a child? You simply read stories and poems to them. They observe that you are enjoying the activity and thus, they will join you.
How does writing become a fun activity for the child? Simply write with them.
Let's get started! With these simple yet efficient techniques, your kid will develop fondness towards writing.
Introducing Crayons
Ditch the pen and paper, and give the child a box full of crayons. Children love to scribble with different-colored crayons and it might even make the activity interesting. The pen and pencil may seem too hard to work with, and so, it is best to add some colors.
If your child has a favorite color, you can fill the box with the same colored crayon. This is a good way to start!
Bring out the Storyteller in Them
How about motivating the child to write their own book? Children love challenges and tasks. When you read to them, be excited and full of enthusiasm. Now give them a diary or a couple of colored-pages to write their own story.
You could make images on those pages and ask the child to write a story based on those pictures. This is a stimulating activity for the child and he/she will love it. Try out this technique and see how it works for them.
Letting them Observe
Observing is the best way to learn something. If you are writing a note in your personal diary or making a grocery list, the child might seek your attention. In case the child asks what you are doing, show them the grocery list, document or the personal diary.
You can explain to them that this is an important task and that is how you will be able to order his/her favorite cereal or chocolate.
How does the child respond? Does he/she get excited? They learn a lot by observing you and so, you must show them that you are writing. In order to encourage your child to write, you need to show them that this is an important skill to possess.
Let them know that writing is an important skill for you. Allow them to see you drafting notes, letters and even 'thank you' cards.
Make the Grocery List Together
Ask your child whether they want chocolate cereal for breakfast. Now that the cereal has been consumed, the container is empty and you would need to create a grocery list. Sit down with the child and ask them to join you. Make a grocery list together and you can give him/her the liberty to write whichever item they want.
Make them a part of the Letter Writing Process
The child can write as many words, but you have the power to include them in the process of writing the letter. They can draw a heart at the end of the letter or even write their names.
Do they love their grandpa or have a favorite aunt in another country? Tell them that you are writing a letter to grandpa and want their help. The child wants to take up a few responsibilities and may feel a sense of pride. Give them a chance to write a letter to grandpa. Compliment him/her for their exceptional writing skills!
Motivating the child will always help! Make them a part of the process and you will find that they will do it with full excitement.
Rewarding Them And Letting Go of Minor Errors
The child is growing up and it is possible that there will be grammatical mistakes. Do not focus too much on grammatical mistakes or punctuation errors. This may destroy their overall enthusiasm.
As they grow older, teachers and mentors will help them with the major errors. This is a learning process and you must always reward them for trying. Never tell your kids that they have failed, because they look up to you.
If you find mistakes in their writing, you can tell them the same in a loving way. In case the writing is fantastic, you can make a smiley on the sheet with a heart.
Publishing Your Child's Original Writings
You can publish the writings of the child to a magazine or a local newspaper. There are writing contests in schools and several neighborhoods. Let the child participate in these contests. If a friend or magazine publishes their work, show it to them and praise him/her.
Takeaway Advice
Many parents ask the similar question every single day – How to motivate a child to write? It is not tough, but you need to have patience and additional time to give to your child.
Children love motivation and praise. You can motivate your child to write in a number of ways. They make mistakes but are trying to be perfect for their parents. Praise them for their little achievements. You can also introduce word games that help in enhancing their vocabulary.
Teach them new words and associate them with everyday situations. Give their name for writing contests and allow them to scribble wherever they like.
If the child writes behind a book or on the walls, do not punish them. Punishing them will give out a message that writing is bad. Scribbling on the walls is not plausible, but you need to give them their personal space to write.
This is the right time to bring out the hidden writer in your child. Encourage them and never punish them for making mistakes. Good parenting is a lifelong process, and it shall never end. They would need your support even after growing up. So, never leave their hands and keep motivating them to write.